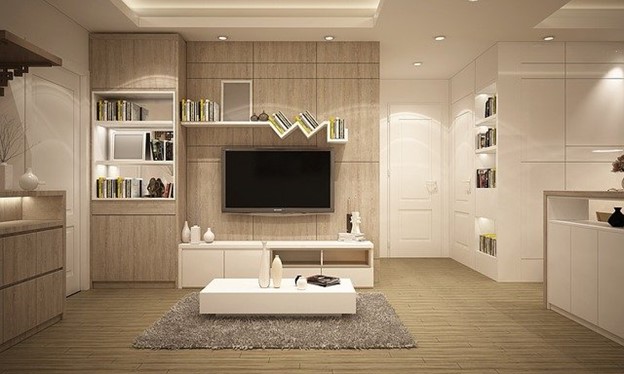 In 2021, the housing market has been steadily gaining strength. According to the latest reports, home values have risen, buyer demand has increased, and mortgage rates have dropped.
It may seem like the ideal time to sell your rental property, as there's a huge demand for properties outside of city spaces following the COVID-19 pandemic lockdown. Still, Michael Ducote Tennis remarks that the housing market is always in a constant state of fluctuation, and this consumer trend could change in the coming months.
So, is it a good time to sell your rental property? Here's what you need to know based on current trends.
Increased Demand For Living Space
Over the past year, consumers have proven that people are in even more need of livable space, a heightened trend that doesn't seem to be dying down any time soon. While the need for rental properties to rent has always had its demand, there has been a large increase in people moving into single-family rental properties.
Many candidates are applying without even seeing the property in person, leading to the sight-unseen home boom. These properties have remained controversial since 2020 – the debate over whether renters and homeowners can gauge an accurate representation of a property through a virtual showing is not settled.
Still, any concerns that realtors, housing market experts, and consumers have over the sights-unseen trend isn't slowing down the demand for housing and shows just how eager Americans are to live in homes.
More Need For Outdoor Amenities
With people spending more time inside since lockdown in March 2020, the need for outdoor space and activities has become more important to consumers. Many applicants desire properties with outdoor spaces for private use in entertainment, education, careers, and hobbies. Properties that have their own outdoor space or are situated near parks, nature trails, etc., have seen a huge increase in demand, and prices are rising as a result.
This is a trend we expect to last for the coming years, as people have come to realize just how much being outside was beneficial during lockdown.
Rent Prices Have Risen
Due to the end of the eviction ban, rent is at an all-time high. Over the course of the last year, prices have increased by more than 10%, with some states reporting even higher. This steady rise has given the market its first double-digit figure in recent history, meaning that rent is potentially more expensive than starter homes in select cities.
Double bedroom apartments even report an increase up to just beyond 12%, coming to around $1800.
Property Buying Activity Has Fallen
Because of the increase in rent prices, buying activity has fallen. Speculation is that the looming threat of rising mortgage rates, as well as the constant shifting state of the market, has caused potential buyers to turn away from the market for the time being. This is good news to those looking to expand their property portfolios, but for the moment, the opposite could be said for those looking to sell. However, this does not mean that buyer demand has decreased. In fact, demand is higher than ever before – it's just that people are willing to wait for lower prices before spending money on a rental property.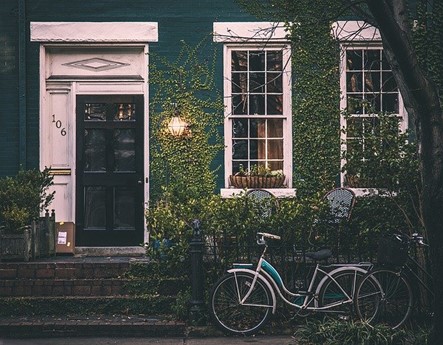 Mortgages Becoming More Easily Accessible
The Mortgage Banks Association cites that as of August, accessibility to mortgage credit has risen by roughly 4%. This is an indication that the standards to administer mortgage loans are becoming more flexible. Credit availability is up across multiple loan types, including conventional and jumbo, despite the often demanding qualifying standards.
Policies previously in place that limited purchases of investment property loans by a few mortgage loan companies are being lifted, resulting in future lower rates and fees on mortgages from those companies.
Suburban Migration
Though remote work was already a growing trend before recent events, remote working has begun to make up an even larger part of our workforce. As remote work has become permanent for some people, there has been a heightened migration away from cities and to the suburbs. With less of a need to commute to a city office, many employees see no reason to keep up with expensive rent in major cities like New York and Los Angeles.
With this mass exodus away from cities comes increased demand. However, as we mentioned, this demographic is willing to wait for the market to drop until they start scheduling viewings in the suburbs.
Government Enterprises Bring Capital
Government stimulus for economic recovery is boosting the real estate business and investment trusts. The funding helps tenants to keep up to date with rent, which then allows landlords to continue paying for their mortgages, property tax, and other expenses that come with owning a property. This helps to make sure renters aren't losing too much money when tenants can't afford rent costs or while properties are vacant.
Other forms of government funding are available for landlords and small businesses that also benefit from real estate investments.
Final Thoughts
Deciding when it's time to sell a rental property isn't a simple thing. Even if you're ready, the housing market might not bear the best fruit. In 2021, we're seeing a huge demand for rental properties as people are leaving the cities and becoming interested in living near spacious outdoor environments. However, people are also hesitant to purchase because the market prices are so high.
Whether you choose to sell based on 2021's consumer trends is up to you. However, we believe the market will demonstrate these trends through the end of 2021 and moving into next year.